News — sustainable yoga wear
• benefits of moisture wicking clothing • best moisture wicking materials • best yoga shorts • breathable yoga shorts • durable yoga shorts • fitness and style in yoga • fitness fashion for men • flexibility in yoga shorts • hot yoga • hot yoga attire • hot yoga shorts • MBODY mens collection • mbody yoga clothing • mens active lifestyle • mens activewear • mens fashion for yoga • mens fitness clothing • mens hot yoga shorts • mens performance wear • mens workout shorts • mens yoga clothing • mens yoga fashion • mens yoga fashion trends • mens yoga shorts • moisture wicking fabric • moisture wicking mens shorts • perfect fit yoga shorts • performance enhancing workout clothes • power yoga apparel • premium yoga apparel • quality workout gear • shorts for hot yoga • sustainable yoga clothing • sustainable yoga wear • sweat wicking fabric • sweat wicking technology • versatile mens yoga shorts • versatile workout clothes • wicking fabric • workout gear for men • yoga apparel for men • yoga bottoms for men • yoga clothing trends • yoga shorts • yoga shorts fabric options • yoga shorts styles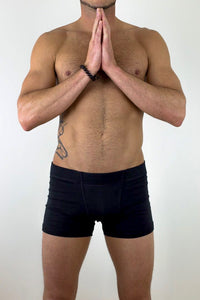 Yoga isn't just a workout; it's a lifestyle. It's about finding balance and harmony within ourselves and the world. For that, we need gear that's not just functional, but an extension of our purpose. Enter
MBODY
, a premier destination dedicated to quality men's yoga clothing. One item in our repertoire stands out as a fan favorite—the Vintage Yoga Shorts.
---
• best moisture wicking materials • best yoga shorts • breathable yoga shorts • choosing the right yoga shorts • compression yoga shorts • durable yoga shorts • eco-friendly yoga apparel • fitness and style in yoga • fitness fashion for men • flexibility in yoga shorts • functional workout design • high performance workout clothes • hot yoga attire • innovative workout clothes • MBODY mens collection • mbody yoga clothing • mens active lifestyle • mens activewear • mens fashion for yoga • mens fitness clothing • mens hot yoga shorts • mens performance wear • mens workout shorts • mens yoga clothing • mens yoga fashion • mens yoga fashion trends • mens yoga shorts • moisture wicking fabric • moisture wicking mens shorts • perfect fit yoga shorts • performance enhancing workout clothes • power yoga apparel • premium yoga apparel • quality workout gear • sustainable yoga clothing • sustainable yoga wear • sweat wicking fabric • sweat wicking technology • versatile mens yoga shorts • versatile workout clothes • wicking fabric • workout gear for men • yoga apparel for men • yoga bottoms for men • yoga brands for men • yoga clothing shopping guide • yoga clothing technology • yoga clothing trends • yoga shorts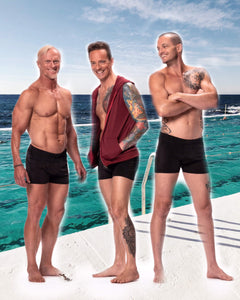 Hot yoga, in all its steamy glory, demands more from your attire. To keep you as comfortable as possible, your shorts need to be
breathable
,
sweat-wicking
,
stretchable
, and
durable
. And let's not forget stylish - because who says you can't look good while busting out a killer Warrior III?