News — mens athleisure wear
• choosing yoga outfit • comfortable workout shirts • comfortable yoga wear • fitness and style in yoga • fitness fashion for men • functional workout design • gym to street style • lightweight yoga hoodie • mbody • MBODY mens collection • mbody mens yoga clothing • MBODY muscle hoodie • mbody yoga clothing • mens active lifestyle • mens active wear for yoga • mens activewear • mens athleisure wear • mens fashion for yoga • mens fitness apparel • mens fitness clothing • mens performance wear • mens yoga clothing • mens yoga fashion • mens yoga fashion trends • power yoga apparel • premium yoga apparel • quality workout gear • stylish yoga hoodie • versatile workout clothes • yoga apparel • yoga apparel for men • yoga apparel for modern yogis • yoga attire for men • yoga brands for men • yoga clothing essentials • yoga clothing for active lifestyles • yoga clothing for confident practice • yoga clothing for physique accentuation • yoga clothing shopping guide • yoga clothing technology • yoga clothing trends • yoga fashion for men • yoga fashion statement • yoga fashion trends • yoga hoodie • yoga performance enhancement • yoga wardrobe upgrade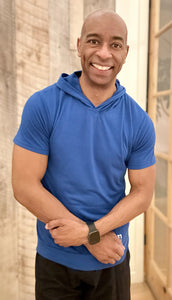 At MBODY, we believe that mens yoga apparel should balance performance and aesthetics. And the Drishti Hoodie does exactly that. Whether you're perfecting your asanas or hanging out with friends, this hoodie effortlessly transitions to suit your needs. In fact, it redefines the very essence of men's clothing, striking a perfect bala
---
• MBODY mens collection • mbody yoga clothing • mens active lifestyle • mens activewear • mens athleisure wear • mens fashion for yoga • mens fitness clothing • mens performance wear • mens workout shorts • mens yoga clothing • mens yoga fashion • mens yoga fashion trends • mens yoga shorts • power yoga apparel • premium yoga apparel • quality workout gear • versatile mens yoga shorts • versatile workout clothes • workout gear for men • yoga apparel for men • yoga bottoms for men • yoga clothing trends • yoga performance enhancement • yoga shorts styles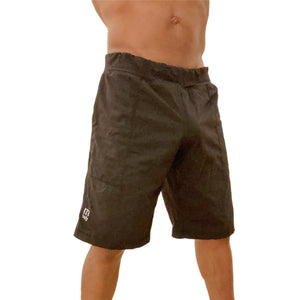 One might say, "Shorts are shorts. What else can they offer?" Well, The Warrior Shorts are here to surprise you. These shorts come with deep front pockets - a feature rarely seen in men's yoga bottoms. They provide practicality beyond the workout, offering enough space for your essentials while keeping your hands free for that perfect Warrior pose.
---
• breathable yoga shorts • choosing the right yoga shorts • compression yoga shorts • flexibility in yoga shorts • inner warrior on the mat • mens activewear • mens athleisure wear • mens fashion for yoga • mens performance wear • mens workout shorts • mens yoga fashion • mens yoga shorts • moisture wicking mens shorts • sustainable yoga clothing • versatile mens yoga shorts • yoga apparel for men • yoga bottoms for men • yoga clothing trends • yoga shorts fabric options • yoga shorts styles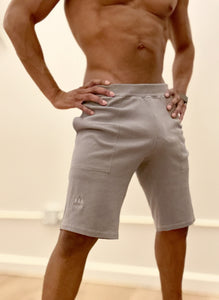 Welcome to the world of men's yoga apparel, where comfort and style unite to enhance your yoga practice. As a dedicated yogi, you understand the importance of wearing the right workout gear to maximize your performance and experience on the mat. In this article, we'll dive into the realm of men's yoga shorts, a versatile and essential piece of clothing designed specifically for your yoga sessions.