News — choosing yoga outfit
• choosing yoga outfit • comfortable workout shirts • comfortable yoga wear • fitness and style in yoga • fitness fashion for men • functional workout design • gym to street style • lightweight yoga hoodie • mbody • MBODY mens collection • mbody mens yoga clothing • MBODY muscle hoodie • mbody yoga clothing • mens active lifestyle • mens active wear for yoga • mens activewear • mens athleisure wear • mens fashion for yoga • mens fitness apparel • mens fitness clothing • mens performance wear • mens yoga clothing • mens yoga fashion • mens yoga fashion trends • power yoga apparel • premium yoga apparel • quality workout gear • stylish yoga hoodie • versatile workout clothes • yoga apparel • yoga apparel for men • yoga apparel for modern yogis • yoga attire for men • yoga brands for men • yoga clothing essentials • yoga clothing for active lifestyles • yoga clothing for confident practice • yoga clothing for physique accentuation • yoga clothing shopping guide • yoga clothing technology • yoga clothing trends • yoga fashion for men • yoga fashion statement • yoga fashion trends • yoga hoodie • yoga performance enhancement • yoga wardrobe upgrade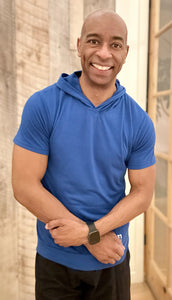 At MBODY, we believe that mens yoga apparel should balance performance and aesthetics. And the Drishti Hoodie does exactly that. Whether you're perfecting your asanas or hanging out with friends, this hoodie effortlessly transitions to suit your needs. In fact, it redefines the very essence of men's clothing, striking a perfect bala
---
• best yoga shorts • breathable yoga shorts • choosing the right yoga shorts • choosing yoga outfit • cotton • cotton shorts • cotton yoga shorts • durable yoga shorts • fitness and style in yoga • fitness fashion for men • flexibility in yoga shorts • functional workout design • gym to street style • high performance workout clothes • MBODY mens collection • mbody yoga clothing • mens active lifestyle • mens activewear • mens fashion for yoga • mens fitness clothing • mens performance wear • mens workout shorts • mens yoga clothing • mens yoga fashion • mens yoga fashion trends • mens yoga shorts • perfect fit yoga shorts • performance enhancing workout clothes • power yoga apparel • premium yoga apparel • quality workout gear • versatile mens yoga shorts • versatile workout clothes • workout gear for men • yoga apparel for men • yoga bottoms for men • yoga brands for men • yoga clothing shopping guide • yoga clothing trends • yoga performance enhancement • yoga shorts • yoga shorts fabric options • yoga shorts styles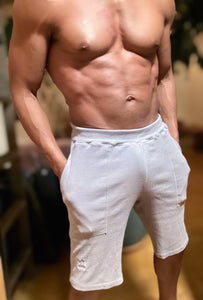 Crafted from a blend of premium cotton and spandex, the Comfort Shorts offer an exquisite balance between softness and stretchability. You know that feeling when your yoga shorts seem to move in sync with you, effortlessly matching your every move? That's what we've aimed for here. The comfort derived from the cotton, coupled with the flexibility of spandex, is like a match made in yoga heaven.
---
• benefits of moisture wicking clothing • best moisture wicking materials • breathable workout shirts • choosing yoga outfit • comfortable workout shirts • eco-friendly yoga apparel • fitness and style in yoga • fitness fashion for men • functional workout design • gym and casual shirts • gym to street style • hero dry fit shirt • hero workout shirt • high performance workout clothes • innovative workout clothes • MBODY mens collection • mbody yoga clothing • mens active lifestyle • mens fitness clothing • mens yoga clothing • mens yoga fashion trends • moisture wicking fabric • moisture wicking shirts • performance enhancing workout clothes • polyester in yoga clothing • power yoga apparel • premium yoga apparel • quality workout gear • stylish mens workout shirts • sweat wicking fabric • sweat wicking technology • versatile workout clothes • wicking fabric • wool and bamboo yoga clothes • workout gear for men • yoga clothing shopping guide • yoga clothing technology • yoga performance enhancement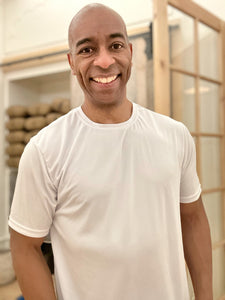 Enter the game-changer in men's yoga clothing: moisture-wicking fabric. This innovative fabric technology is revolutionizing the way we dress for the mat, taking your yoga practice to the next level. Wondering what the buzz is all about? Let's unravel the mystery together.