News — compression yoga shorts
• best moisture wicking materials • best yoga shorts • breathable yoga shorts • choosing the right yoga shorts • compression yoga shorts • durable yoga shorts • eco-friendly yoga apparel • fitness and style in yoga • fitness fashion for men • flexibility in yoga shorts • functional workout design • high performance workout clothes • hot yoga attire • innovative workout clothes • MBODY mens collection • mbody yoga clothing • mens active lifestyle • mens activewear • mens fashion for yoga • mens fitness clothing • mens hot yoga shorts • mens performance wear • mens workout shorts • mens yoga clothing • mens yoga fashion • mens yoga fashion trends • mens yoga shorts • moisture wicking fabric • moisture wicking mens shorts • perfect fit yoga shorts • performance enhancing workout clothes • power yoga apparel • premium yoga apparel • quality workout gear • sustainable yoga clothing • sustainable yoga wear • sweat wicking fabric • sweat wicking technology • versatile mens yoga shorts • versatile workout clothes • wicking fabric • workout gear for men • yoga apparel for men • yoga bottoms for men • yoga brands for men • yoga clothing shopping guide • yoga clothing technology • yoga clothing trends • yoga shorts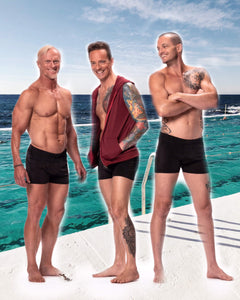 Hot yoga, in all its steamy glory, demands more from your attire. To keep you as comfortable as possible, your shorts need to be
breathable
,
sweat-wicking
,
stretchable
, and
durable
. And let's not forget stylish - because who says you can't look good while busting out a killer Warrior III?
---
• breathable yoga shorts • choosing the right yoga shorts • compression yoga shorts • flexibility in yoga shorts • inner warrior on the mat • mens activewear • mens athleisure wear • mens fashion for yoga • mens performance wear • mens workout shorts • mens yoga fashion • mens yoga shorts • moisture wicking mens shorts • sustainable yoga clothing • versatile mens yoga shorts • yoga apparel for men • yoga bottoms for men • yoga clothing trends • yoga shorts fabric options • yoga shorts styles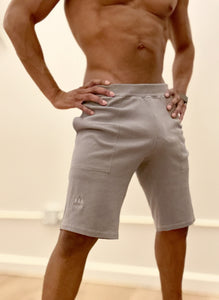 Welcome to the world of men's yoga apparel, where comfort and style unite to enhance your yoga practice. As a dedicated yogi, you understand the importance of wearing the right workout gear to maximize your performance and experience on the mat. In this article, we'll dive into the realm of men's yoga shorts, a versatile and essential piece of clothing designed specifically for your yoga sessions.