News — stylish mens workout shirts
• benefits of moisture wicking clothing • best moisture wicking materials • breathable workout shirts • choosing yoga outfit • comfortable workout shirts • eco-friendly yoga apparel • fitness and style in yoga • fitness fashion for men • functional workout design • gym and casual shirts • gym to street style • hero dry fit shirt • hero workout shirt • high performance workout clothes • innovative workout clothes • MBODY mens collection • mbody yoga clothing • mens active lifestyle • mens fitness clothing • mens yoga clothing • mens yoga fashion trends • moisture wicking fabric • moisture wicking shirts • performance enhancing workout clothes • polyester in yoga clothing • power yoga apparel • premium yoga apparel • quality workout gear • stylish mens workout shirts • sweat wicking fabric • sweat wicking technology • versatile workout clothes • wicking fabric • wool and bamboo yoga clothes • workout gear for men • yoga clothing shopping guide • yoga clothing technology • yoga performance enhancement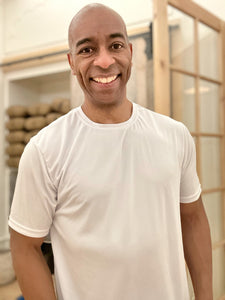 Enter the game-changer in men's yoga clothing: moisture-wicking fabric. This innovative fabric technology is revolutionizing the way we dress for the mat, taking your yoga practice to the next level. Wondering what the buzz is all about? Let's unravel the mystery together.
---
• breathable workout shirts • comfortable workout shirts • fitness fashion for men • functional workout design • gym and casual shirts • gym to street style • hero dry fit shirt • hero workout shirt • high performance workout clothes • innovative workout clothes • MBODY mens collection • mens active lifestyle • mens yoga clothing • mens yoga fashion trends • moisture wicking shirts • performance enhancing workout clothes • power yoga apparel • premium yoga apparel • quality workout gear • stylish mens workout shirts • sweat wicking fabric • sweat wicking technology • versatile workout clothes • wicking fabric • workout gear for men • yoga clothing technology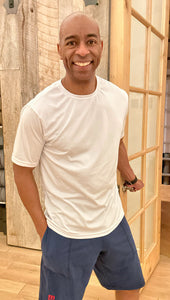 We believe that quality workout gear should be versatile, just like you. So why limit your Hero Dry-Fit Shirt to just the yoga studio or gym? Pair it with your favorite jeans, and voila – you've got a laid-back, stylish look for your casual outings.