News — shorts for hot yoga
• best yoga shorts • breathable yoga shorts • comfortable workout shirts • comfortable yoga wear • cotton shorts • cotton yoga shorts • durable yoga shorts • fashion and functionality • fitness and style in yoga • fitness fashion for men • flexibility in yoga shorts • functional workout design • gym to street style • high performance workout clothes • hot yoga • hot yoga attire • hot yoga shorts • male fashion statements • mbody • MBODY mens collection • mbody mens yoga clothing • mbody yoga clothing • mens active lifestyle • mens active wear for yoga • mens activewear • mens fashion for yoga • mens fitness apparel • mens fitness clothing • mens hot yoga shorts • mens performance wear • mens style guide • mens workout shorts • mens yoga clothing • mens yoga fashion • mens yoga fashion trends • mens yoga shorts • modern mens fashion • perfect fit yoga shorts • performance enhancing workout clothes • premium yoga apparel • quality workout gear • shorts for hot yoga • versatile mens yoga shorts • versatile workout clothes • workout gear for men • yoga apparel • yoga apparel for men • yoga apparel for modern yogis • yoga attire for men • yoga bottoms for men • yoga brands for men • yoga clothing essentials • yoga clothing for active lifestyles • yoga clothing for confident practice • yoga clothing for physique accentuation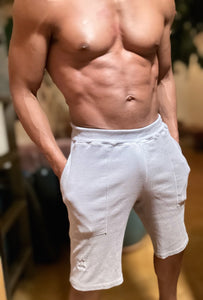 These shorts are designed to strike the perfect balance between casual wear and yoga performance. With a variety of lengths, fits, and waistbands, you'll find the perfect pair that matches your personal style. Whether you're into classic solids or bold patterns, there's a pair that's tailor-made for you.
---
• benefits of moisture wicking clothing • best moisture wicking materials • best yoga shorts • breathable yoga shorts • durable yoga shorts • fitness and style in yoga • fitness fashion for men • flexibility in yoga shorts • hot yoga • hot yoga attire • hot yoga shorts • MBODY mens collection • mbody yoga clothing • mens active lifestyle • mens activewear • mens fashion for yoga • mens fitness clothing • mens hot yoga shorts • mens performance wear • mens workout shorts • mens yoga clothing • mens yoga fashion • mens yoga fashion trends • mens yoga shorts • moisture wicking fabric • moisture wicking mens shorts • perfect fit yoga shorts • performance enhancing workout clothes • power yoga apparel • premium yoga apparel • quality workout gear • shorts for hot yoga • sustainable yoga clothing • sustainable yoga wear • sweat wicking fabric • sweat wicking technology • versatile mens yoga shorts • versatile workout clothes • wicking fabric • workout gear for men • yoga apparel for men • yoga bottoms for men • yoga clothing trends • yoga shorts • yoga shorts fabric options • yoga shorts styles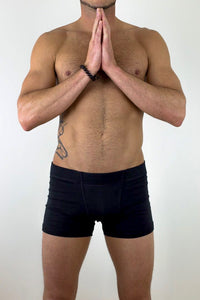 Yoga isn't just a workout; it's a lifestyle. It's about finding balance and harmony within ourselves and the world. For that, we need gear that's not just functional, but an extension of our purpose. Enter
MBODY
, a premier destination dedicated to quality men's yoga clothing. One item in our repertoire stands out as a fan favorite—the Vintage Yoga Shorts.